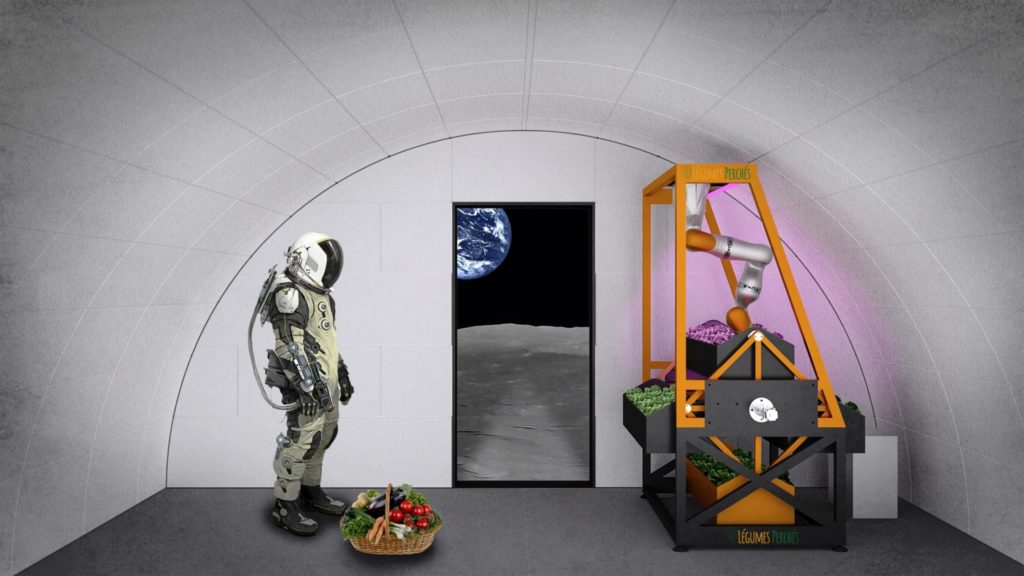 Asclepios is a platform, where scientists and students can run their experiments in an analogue mission. The different experiments were selected either because they fit well with the "sustainability" focus, they illustrate the daily tasks that an astronaut must do in relation to ongoing experiments on or off the base, or because they could benefit space exploration in one way or another.
Before going to space, every aspect of the mission and every instrument or machine must be tested. In the Asclepios analogue mission, our experiments deal with psychology, physiology, data analysis, geology, astronomy, 3D printing and EVAs, among others. In this international team, each student is in charge of one or two experiments, depending on their involvement and time. We must stay in contact with the professor or researcher (Principal Investigator) to develop the experiment, adapt it to the mission if necessary, write protocols, train astronauts to perform it, and then interpret the data collected.
Objectives:
Impact of individual astronauts values in the mission

.

How does changing the style of communication (with the MCC) affects the astronauts.
How?
Questionnaires: before, during and after the simulation.
Short interviews

during the simulation.

Analysis of video excerpts of the astronauts
Analysis of the logbooks kept by astronauts during the week.
By whom?
Caroline Pulfrey (EPFL, UNIL), Kim Lê Van (HESAV), Sophie Goemaere (University of Ghent, Belgium), Fabrizio Butera (UNIL)
Objective:
The aim of the study is to help validate NASA's standard health measures and explore some of the antecedents that might influence individual responses in challenging and demanding environments.
How?
Pre and post mission survey

Writing of a daily diary by each astronaut in the morning and in the evening
By whom?
Dr Nathan Smith, Research Associate in Psychology, University of Mancheste
Extravehicular Activities
Objective: 
Test and assess a new approach for creating maps with combined remote sensing and field observation methods
How?
Astronauts collect GPS data, surface images and landscape images during an EVA for each waypoint in the map
By whom?
University of Bale
Objective:
Results will show drone ability to localize astronauts and usefulness to reduce rescue time for future base missions
How?
Beacon activation then proceeding to locate astronaut

Emits position back to base once astronaut is located

Guiding back to base once astronaut is recovered
By whom?
Octanis
Objective: 
In space, astronauts must be able to communicate with earth and study radio waves. Being able of building an antenna during the mission instead of bringing it will save space for other experiments
How?
During a two hours long EVA, astronauts will build a radio astronomy antenna from electronic components and carton boxes
By whom?
Callista, EPFL astronomy club
Objectives: 
Allows the astronauts to learn how to analyse and interpret data from another planet. 

Provides an insight into the processes that created and shaped Mars. 

Gives a realistic filter to the simulation.
How?
Analysis of the

data recorded on the NASA' s unmanned InSight mission

Geophysical data collected by the seismometer SEIS, the heat probe HP3 and the rotation measurer RISE
By whom?
Professor Domenico Giardini (ETH Zurich)
Objective:
Preliminary insights into indoor air quality and thermal comfort of crew members in a simulated spacecraft which lead to improved ventilation system design and operation
How?
Perform physical measurements of air quality including integrated samples of individual volatile organic compounds (VOCs), formaldehyde, NO2, SO2, O3 and longitudinal records of CO2 and size-resolved particles in the diameter range 0.3-10 µm.

For thermal comfort, perform measurements of air temperature, relative humidity and surface temperatures.
By whom?
The Human-Oriented Built Environment Lab (HOBEL)/ EPFL
Dr. Dusan Licina
Objective: 
The experiment fits greatly the focus on sustainability and would allow future missions to produce their fuel in-situ.
How?
During the mission the astronauts will have to connect with the laboratory in Zürich and collect datas in order to analyse them.
By whom?
Professor Aldo Steinfeld/PREC at ETH
Objectives:
Able to corroborate remotely the machine's accuracy

Able to verify if this model could be useful for future space mission in water collection and bedrock layers examination
How?
1 astronaut will operate the remote located hardware

1 astronaut will check collected data

Data will then be examined by both astronauts 

Conclusion on machine reliability and precision
By whom?
Dr. George Lordos – MIT
Objectives: 
To validate the developed structure and to observe the efficiency of the system, and to be able to fulfill 30% of the astronauts daily nutritional needs.
How?
Twice a day, in the morning and in the evening, the astronauts verify the GrowBotHub user interface in order to get information on the tasks to be performed (harvest a vegetable, move a pot, measure the pH level of the primary tank, add fertilizer in the primary tank). The system will come filled with vegetables at different stage of growth. The first vegetables should be ready by the first day and then at regular interval during the mission.
By whom?
GrowBotHub (EPFL)
Objectives:
This experiment aims at evaluating a tool meant to save the astronauts precious time, cognitive resources, and to mitigate detrimental interpersonal communications caused by additional stressors that result in a lack of resources. The goal is to create a mixed human-robot team in which a chatbot is responsible for its own tasks allowing astronauts to focus on more important mission events.
How?
Astronauts will take cognitive tests

to evaluate their subjective, self-reflected evaluations based on interacting with the chatbot
The chatbot will be monitored whenever astronauts interact with it. The frequency and content type will be documented. Content that is regularly accessed will be the focus of future improvements.
By whom?
Christopher O'Hara and Fabio Albertini

Objective
A future settlement on Mars will need to develop agriculture, however the perchlorate content in the Martian soil is so high that it would impede the development of agriculture, as well as potentially contaminate extracted food.
The experiment aims to develop a method that reduces the perchlorate content of the soil by 90% percent. The test also aims for a minimal use of water, according to the sustainability goal of the mission. An analogue soil will be testes.
How ?
The experience hope to achieve these results using a system designed to apply 3 environmental and hydrometallurgical technologies: Dissolution, Filtration and Ion Exchange, in order to eliminate perchlorate salts from the soil of Mars.
By whom ?
Gustavo Jamanca Lino