Imagined in August 2019, Asclepios is a Space@yourService initiative project, which aims at organizing a student-led space mission analog simulating a mission on another celestial body, for educational and research purposes. It will be the very first edition worldwide of a space mission analog totally made by students, for students. Space@yourService is an EPFL association, whose objective is making space sciences more accessible. Accordingly, this project is opened to everybody, as long as you are passionate about space sciences and feel ready to commit yourself in this adventure!
Engineers are in charge of choosing the place where the mission will take place, for both astronauts and mission control. Also, they design the habitat astronauts will live in during the mission, and determine the experiments this team will be involved in. Engineers are also responsible for the nutrition, the uniforms and the physical exercises of the astronauts. In a word, our engineers handle all the technical aspects the mission Asclepios includes.
The MCC team establishes all the procedures and takes into account every single aspect of the mission, which will directly affect the astronauts, such as psychology, nutrition and so on. They will be in direct contact with the astronaut team during the mission, to deal with anything that would happen inside the habitat, and collect information for researchers. 
This team, composed by 3 men and 3 women, will perform a space mission analog in all its components: training and thorough preparation; maintain and perform repairs of their spaceship if needed; conduct scientific experiments and communicate with the round team in MCC about the mission in general, during the 7-day mission analog in April 2020. The astronauts have been drafted from students all around the globe whose level of study ranges from the bachelor to the PhD.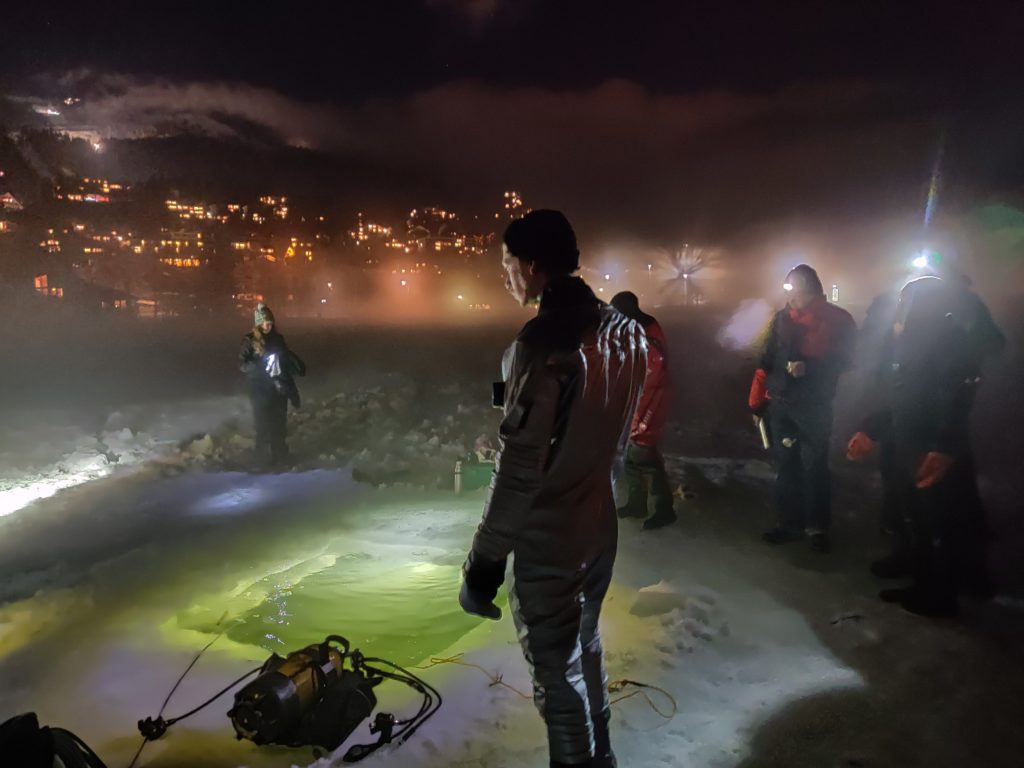 Workshop in an extreme environment in Crans-Montana
The Asclepios astronaut crew as well as the project manager just did a workshop in the Swiss ski station of Crans-Montana. The workshop was lead by French polar explorer Alban Michon and took place between the 13th and 16th of february. Activities included building and living inside a tents camp, diving under the ice of the Moubra lake by day and by night as well as team building exercises. This was made possible thanks to the partnership with the economic promotion of the association of towns of Crans-Montana.