Imagined in August 2019, Asclepios is a Space@yourService initiative project, which aims at organizing a student-led space analogue mission simulating a mission on another celestial body, for educational and research purposes. It will be the very first edition worldwide of a space analogue mission totally made by students, for students. Space@yourService is an EPFL association, whose objective is making space sciences more accessible. Accordingly, this project is open to everybody, as long as you are passionate about space sciences and feel ready to commit yourself to this adventure!
The Asclepios missions revolves around their experiment payload. We are always looking for partners wishing to conduct experiments with us.
As a way to promote space science to the general public, the Asclepios project is constantly interested in talking to the press.
It is the members of the project that makes it a reality. Asclepios is always open to applications.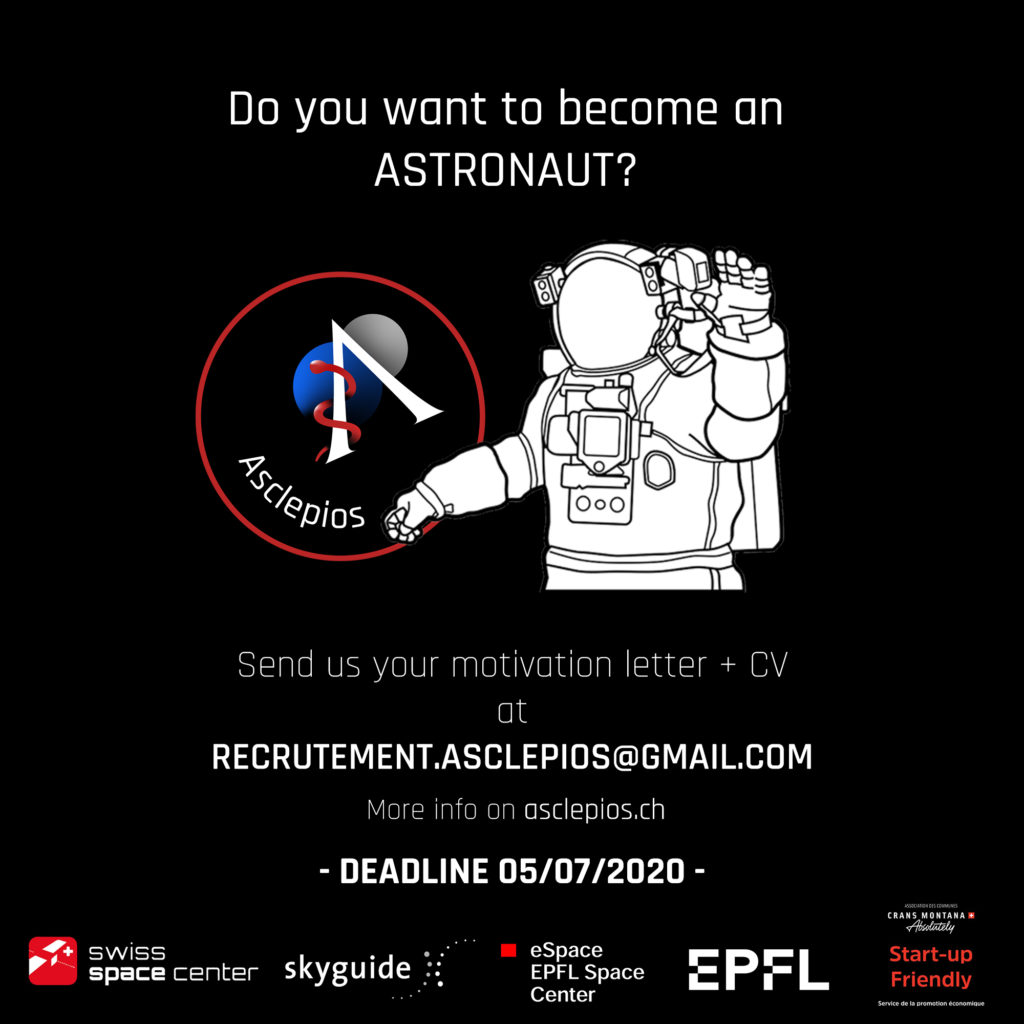 Analogue astronauts recruitment
We have decided to extend the application deadline from the 5th to the 7th of July at midnight (swiss time).
On the 15th of June, the recruitment for analogue astronauts for the mission Asclepios II opened. We are looking for students all around the world to crew our "space" base for our second mission. This mission's focus will be sustainability of the base and the mission both for ecological purposes and long term habitation. 
If you want to learn more on the procedure, you can check the dedicated page on our website. All it takes to apply is a CV and a motivation letter. The open recruitment phase ends on the 7th of July at midnight (swiss time).