Imagined in August 2019, Asclepios is a Space@yourService initiative project, which aims at organizing a student-led space analogue mission simulating a mission on another celestial body, for educational and research purposes. It will be the very first edition worldwide of a space analogue mission totally made by students, for students. Space@yourService is an association recognized by EPFL, whose objective is making space sciences more accessible. Accordingly, this project is open to everybody, as long as you are passionate about space sciences and feel ready to commit yourself to this adventure!
The Asclepios missions revolves around their experiment payload. We are always looking for partners wishing to conduct experiments with us.
As a way to promote space science to the general public, the Asclepios project is constantly interested in talking to the press.
It is the members of the project that makes it a reality. Asclepios is always open to applications.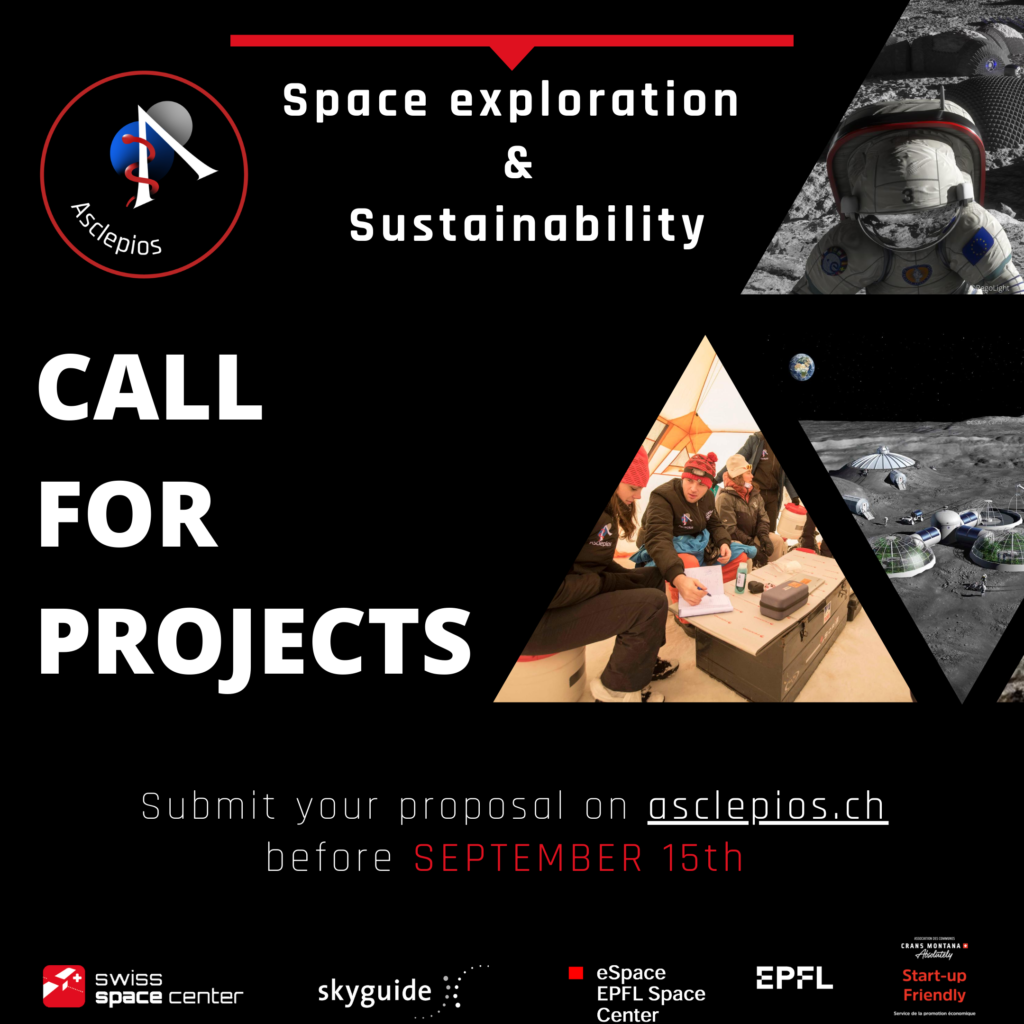 Do you have a project that needs to be tested during a simulated short-term space mission? Then you can submit your idea during our Call for projects in order to have the opportunity to include it into one of our Asclepios Missions.
The call is open to all laboratories, start-ups, companies, and students. Registration is done via the website on the dedicated Call for projects page.
You will need to submit an outline proposal at first, a standardized application document is provided to help ou shape your proposal. At the end of the call, on september the 15th 2020, we will choose which proposols suit our missions needs. Selected projects will spark a collaboration between Asclepios and the project's team which will lead to it being included into one of the Asclepios missions. If you need more information, the Call's page explains it all but you can also contact us.