Imagined in August 2019, Asclepios is a Space@yourService initiative project, which aims at organizing a student-led space analogue mission simulating a mission on another celestial body, for educational and research purposes. It will be the very first edition worldwide of a space analogue mission totally made by students, for students. Space@yourService is an association recognized by EPFL, whose objective is making space sciences more accessible. Accordingly, this project is open to everybody, as long as you are passionate about space sciences and feel ready to commit yourself to this adventure!
The Asclepios missions revolves around their experiment payload. We are always looking for partners wishing to conduct experiments with us.
As a way to promote space science to the general public, the Asclepios project is constantly interested in talking to the press.
It is the members of the project that makes it a reality. Asclepios is always open to applications.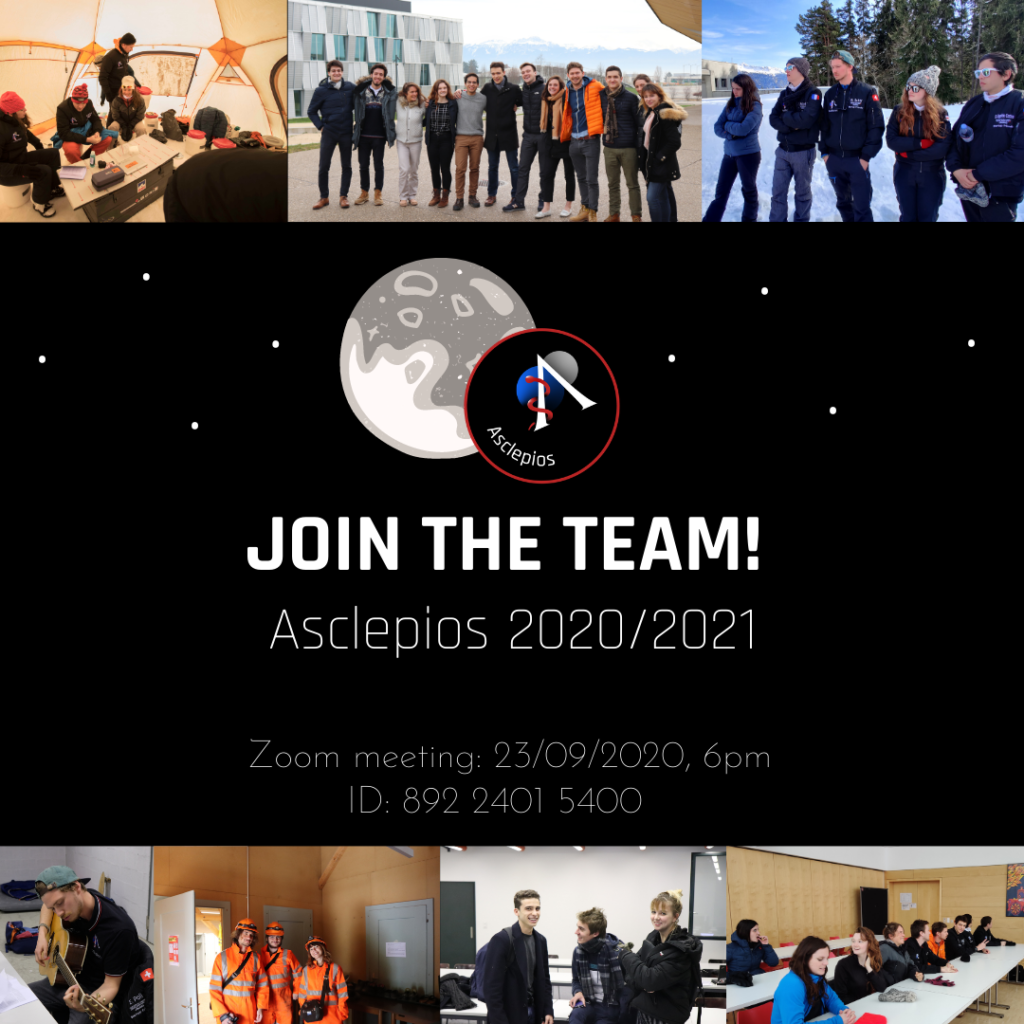 Do you want to take part in a space mission simulation?
As a new school year starts, the Asclepios project has opened this year's recruitment sesion. We are looking for studen who are passionate about space and willing to work with us to make the first student-led analogue mission a reality.
A zoom meeting has been organized for those that were able to attend on the 23rd of September 2020. It allowed students from EPFL and elsewhere to ask questions and discover the project.
If you are interested in joining, you can do so through the Become a member page. On this page you will also find the descritpion of the positions offered within Asclepios.
For additional questions, please contact asclepios@epfl.ch .