Imagined in August 2019, Asclepios is a Space@yourService initiative project, which aims at organizing a student-led space analogue mission simulating a mission on another celestial body. It is the first initiative worldwide of a space analogue mission totally made by students, for students in collaboration with academic institutions, scientists as well as the industry. Space@yourService is an association recognized by EPFL, whose objective is making space sciences more accessible. Accordingly, this project is open to everybody, as long as you are passionate about space sciences and feel ready to commit yourself to this adventure!
The Asclepios missions revolves around their experiment payload. We are always looking for partners wishing to conduct experiments with us.
As a way to promote space science to the general public, the Asclepios project is constantly interested in talking to the press.
It is the members of the project that makes it a reality. Asclepios is always open to applications.
News - Asclepios is now an EPFL MAKE project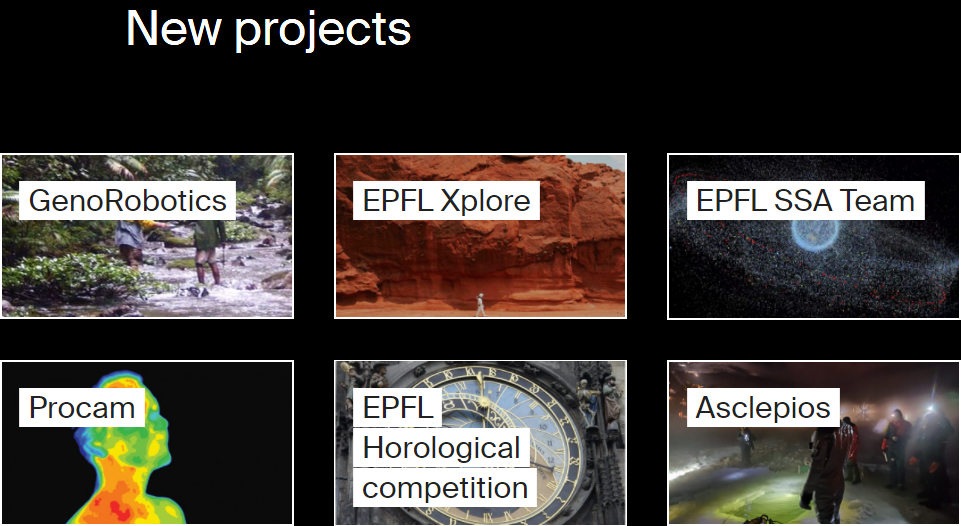 The Asclepios project has been granted the MAKE status from EPFL. This means that we are now recognized as an interdisciplinary project supported by EPFL. This is a great step for us because it means that our dedication and our work fulfills the goal we had in terms of education but also gives us more access to laboratories and academic recognition.
The MAKE projects are supposed to bring students from a lot of different academic backgrounds together to work on something that gives them new perspectives as well as help to develop skills that will serve them throughout their professional lives. To be one of such projects means that we've succeeded on the student aspect and emboldens us to give our very best for the scientific aspect that represents our mission.