Imagined in August 2019, Asclepios is a Space@yourService initiative project, which aims at organizing a student-led space analogue mission simulating a mission on another celestial body, for educational and research purposes. It will be the very first edition worldwide of a space analogue mission totally made by students, for students. Space@yourService is an EPFL association, whose objective is making space sciences more accessible. Accordingly, this project is open to everybody, as long as you are passionate about space sciences and feel ready to commit yourself to this adventure!
The Asclepios missions revolves around their experiment payload. We are always looking for partners wishing to conduct experiments with us.
As a way to promote space science to the general public, the Asclepios project is constantly interested in talking to the press.
It is the members of the project that makes it a reality. Asclepios is always open to applications.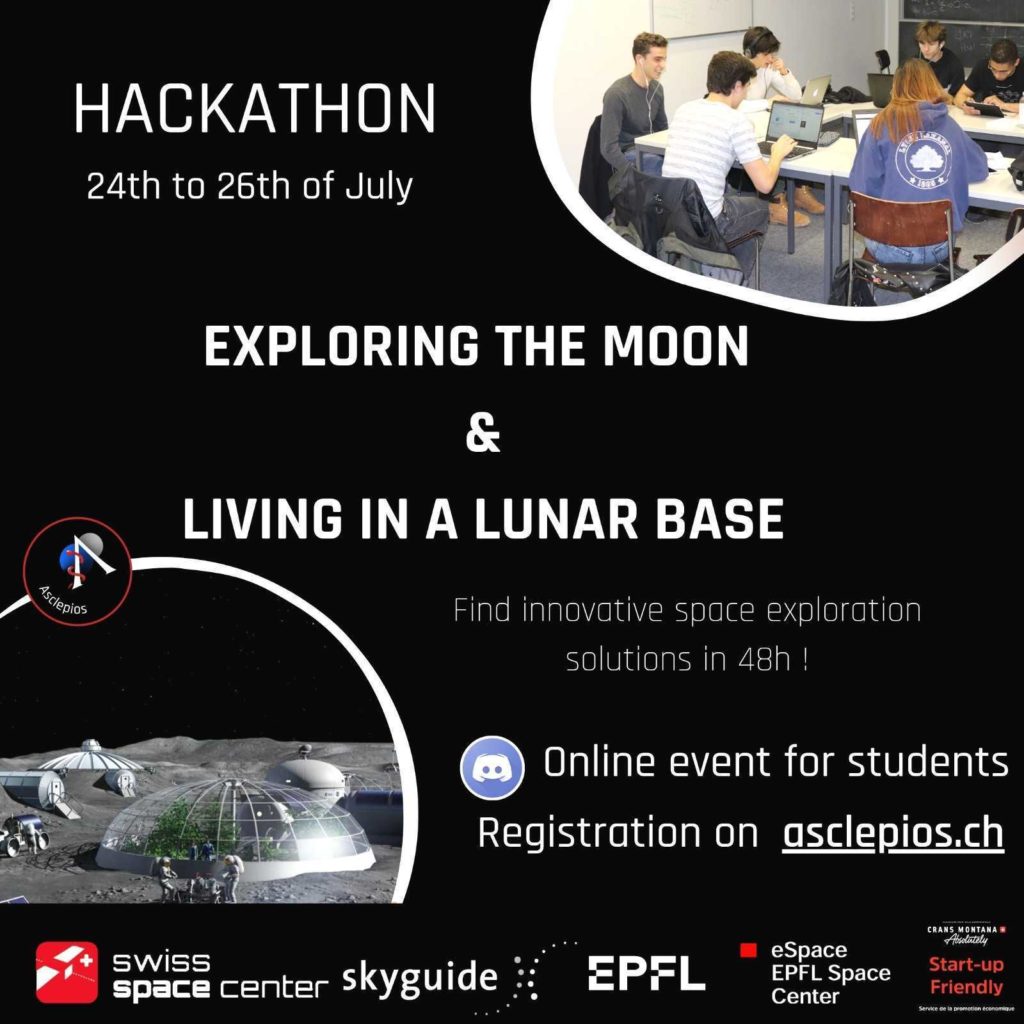 Are you a space enthusiast that has big ideas for space? Have you ever had amazing ideas on how to solve space challenges but never had an agency that you could reach? Then join the online Asclepios Hackathon 2020 where we brainstorm new ways of solving problems regarding the exploration of the moon and the life in a lunar base.
The best ideas will have the opportunity to be explored in the upcoming Asclepios missions with the ultimate goal of having your ideas realized in space! Our student-led space simulation, Asclepios, is organizing a hackathon to increase the number of novel projects that will occur in our upcoming analogue space missions (2021). Therefore, we need creative minds and innovative students to participate in this event. If you want to participate, check out the Hackathon's page.